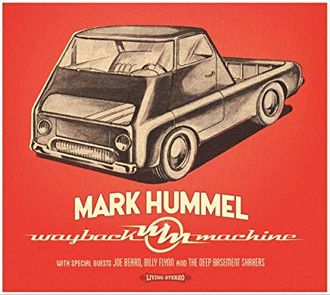 Wayback Machine
Grammy Nominated Harp Ace Mark Hummel is moving forward by looking backwards on his brand new Electro-Fi release WAYBACK MACHINE, and he's picked a sweet spot in Blues History to explore, the Glorious Bluebird Records sound of the 1930's and 40's. Joining Mark on the disc is first call Chicago Guitarist BILLY FLYNN, the Red Hot West Coast Combo THE DEEP BASEMENT SHAKERS, and Mississippi Bluesmaster JOE BEARD. The Dynamic 16 tracks on this CD were recorded by CHRIS KID ANDERSEN at the Legendary Greaseland Studios in San Jose, CA. No doubt WAYBACK MACHINE is destined to become one of the most talked about Traditional Blues releases of 2020.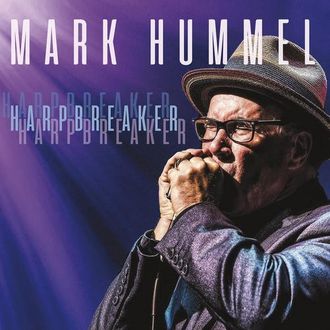 Mark Hummel Releases New All Instrumental CD - Harpbreaker
 Grammy nominated blues harp legend Mark Hummel unleashes an all instrumental harmonica album, and it redefines the scope and beauty of what the instrument is capable of in the right hands. The disc features Mark's hand picked selection of newly recorded, live, previously released and unreleased material. Mark is joined by his stellar band of R.W. Grigsby (bass) and Wes Starr (drums) as well as blues guitar legends Anson Funderburgh, Little Charlie Baty, Chris "Kid" Andersen, and Rusty Zinn.  Recorded at Kid Andersen's famed Greaseland Studios in California, as well as Joyride Studio in Chicago. Blues harmonica and guitar aficionados everywhere will be  delighted with the high standard of excellence set on Harpbreaker.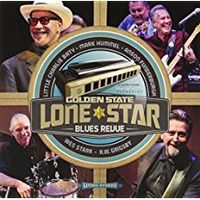 Nominated for Blues Music Award - Best Traditional Blues Album and Band of the Year
Golden State Lone Star Blues Revue is a Blues Supergroup, featuring Grammy nominated Harp Ace Mark Hummel with Guitar Legends Little Charlie Baty (Little Charlie & the Nitecats)and Anson Funderburgh (Anson & the Rockets). Little Charlie sums up the collective mojo of the band best:'This is all about 5 guys who have been playing music all their lives,but each night play with the energy and excitement of their first gig'. Recorded after a year of coast to coast touring,at Kid Andersen's famed Greaseland Studio in San Jose,CA, the 14 superlative tracks on this disc make it bound to be one of the most listened to and talked about Blues Albums of 2016.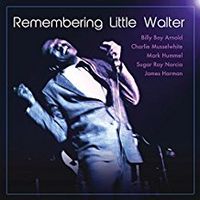 Nominated for Grammy
Winner Blues Music Award - Album of the Year and Best Traditional Blues Album
Rock and Roll Hall of Famer Little Walter Jacobs receives a fitting tribute on this sparkling live recording, bringing together five of the greatest harmonica players currently on the blues scene - Charlie Musselwhite, Billy Boy Arnold, Mark Hummel, James Harman, and Sugar Ray Norcia. The virtuosic Little Walter is without doubt one of the most influential blues harmonica players of all time. Keith Richards calls him one of the best singers of the blues and a blues harp player par excellence. All five of these fine players share a deep love for and keen insight into the revolutionary force that Walter s music brought to bear on the Chicago blues scene of the fifties and sixties.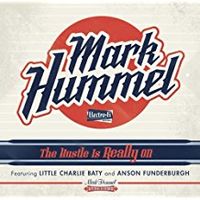 Nominated for Blues Music Award - Best Traditional Blues Album
Grammy nominated harmonica ace Mark Hummel is back with a brand new album, The Hustle Is Really On, and he's brought blues guitar legends Little Charlie Baty, Anson Funderburgh and Kid Andersen along for the ride!