"Mark Hummel is one of the very top notch guys on the Blues Harmonica scene today.
He's a great traditional player"
- Billy Boy Arnold
Grammy Award Nominee and Winner of two Blues Music Awards, Mark Hummel started playing harmonica in 1970 and is considered one of the premier blues harmonica players of his generation. Thanks to over thirty recordings since 1985, including the  Grammy nominated 2013 release Blind Pig recording Remembering Little Walter (part of the Blues Harmonica Blowout CD series).  Mark Hummel's Blues Harmonica Blowout™ started in 1991 and have featured every major legend (Mayall, Musselwhite, Cotton, etc.) on blues harp as well as almost every player of note on the instrument - a who's who of players.   Read Full Bio
30th ANNUAL HARMONICA BLOWOUT
The 30th Harmonica Blowout will feature Magic Dick, Sugar Ray Norcia, Anson Funderburgh, Bob Welsh, John Nemeth, Aki Kumar, Randy Bermudes and Wes Starr.
SEE TOUR DATES PAGE FOR DETAILS
East Bay Blues Vaults Receives Blues Blast Nomination
15th Annual Blues Blast Awards - Historical or Vintage Recording
 MARK HUMMEL PROUDLY PRESENTS East Bay Blues Vaults 1976 - 1988
Voting in the 2022 Blues Blast Music Awards is now open and continues until August 19, 2022 at Blues Blast Magazine. You may only vote one time. CLICK HERE to vote now!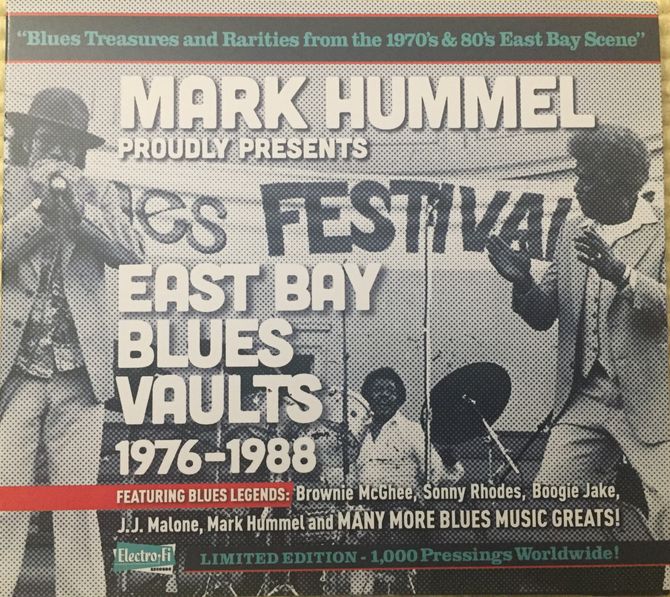 Grammy Award nominated West Coast Harp Ace MARK HUMMEL opens the vaults to the Golden Age of the East Bay - San Francisco Blues Scene and the Legendary Artists that both inspired and welcomed him in the 1970's and 80's. The CD includes a wonderful, previously unreleased version of Walk On from Brownie McGhee, engineered by D.E. Wellhausen in 1983 at Wellhausen Studios, S.F. Also featured on the track are FRANCIS CLAY (ex-Muddy Waters drummer) and Mark Hummel (Harmonica).
Mark Hummel and his Blues Survivors - Blues Success